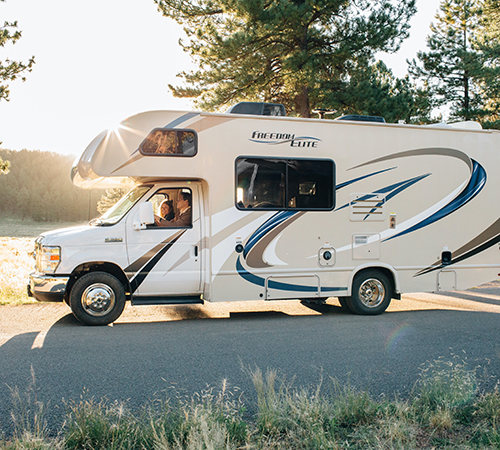 RV REPAIR
If you're looking for recreational vehicle service in Ottawa/Allegan County, D's Auto & Truck Repair has you covered. Our ASE-certified technicians are experts in diagnosing and repairing motorhomes, campervans, coaches, caravans, fifth-wheel trailers, popup campers, truck campers and more.
Given their size and elaborate structural makeup, RVs are unique in a lot of ways. As such, their engines require specific instruments and a dynamic skillset to effectively service. We have the tools and know-how to get most any RV repair job done—and done right—in a timely, cost-effective manner.
Michigan's often harsh climate can present unique challenges for your RV. Winterizing your vehicle is a great way to ensure it'll be ready for camping expeditions and trips to Lake Michigan or Lake Macatawa during the summertime. We can help you winterize your vehicle and also set up a preventative maintenance plan that can potentially help you save money on expensive repairs when your RV gets older as well as ensure it's running at an optimal level for as many years as possible.
We know how much Michiganders love their RVs and we love nothing more than helping you enjoy yours to its fullest. If you're worried about any aspect of your RV's health, be sure to get in touch with us so we can take care of any issue your vehicle is having and get you back on the road as soon as possible.
Whether you are looking for a quick tune-up or need major repairs, we're extremely confident that you'll leave happy with our RV service. Our friendly staff is committed to providing the best customer experience in the region and we take great pride in our work.
At D's Auto & Truck Repair, we always have our customers' best interests at heart and in mind. For RV service with integrity, stop by our shop in Holland or call us at (616) 796-9929!