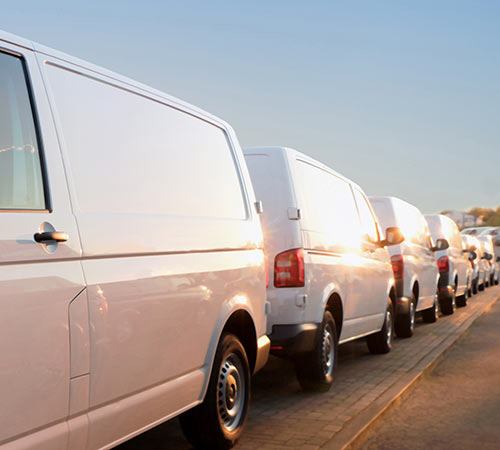 FLEET SERVICE
Properly maintaining a vehicle fleet takes knowledge, time and expertise. When you need fleet services in Holland, Michigan, you should turn to experienced, ASE-certified technicians with impeccable credentials.
For a multitude of reasons, having your fleet up and running is incredibly important to your business. You don't want to leave that responsibility up to just anyone. One of the most trusted shops in Michigan's Lower Penninsula, D's Auto & Truck Repair is well-equipped to handle all your fleet needs. Boasting state-of-the art equipment and employing highly skilled technicians, our shop is well-equipped to handle your fleet's needs, be they big or small.
Some of the fleet services we offer include tire repair, brake repair, alignments, transmission repair, electrical system services, steering maintenance, air conditioning service and more. We are also happy to work with you to set up a preventative fleet vehicle maintenance schedule to help avoid time-consuming (and costly!) repairs down the line and enhance the lifespan of your fleet.
In addition to saving you both time and money, a thoughtfully designed preventative maintenance plan can improve your business' productivity by avoiding issues with transportation. It can also keep your employees safe and healthy by making sure they're driving dependable, well-maintained vehicles. Furthermore, staying on top of your fleet's maintenance will come in handy come inspection time.
When you come to D's Auto & Truck Repair in Holland for fleet service, you'll be dealing with dedicated auto repair professionals who always put the customer first. We take pride in providing you with a high-quality fleet maintenance service to get your vehicles back on the road as soon as possible.
To discuss any and all fleet service needs you might have in Ottawa/Allegan County, be sure to give us call us at (616) 796-9929. Our friendly staff is committed to making sure you enjoy the very best customer experience possible!